Welcome !
Offering a top-notch range of Silicon Manganese, High Alumina Bricks, Ferro Silicon and allied goods at industrial leading prices.
About Our Company
Catering to the requirements of various industries, we, Yash Refractories, have established a strong foothold in the industry. Our optimum quality product range of Bottom Poring Sets, Silica Ramming Mass, High Alumina Bricks, Silicon Manganese, Boric Acid, Acc Refractories, Ferro Silicon and allied products has backed us in gaining that position. A decade back in the year 2005, we commenced our business operation as an eminent Manufacturer, Supplier, Importer, Exporter and Trader.
Our good manufacturing practices and adherence to international quality guidelines supports us in bringing out products that are of exceptional quality standards. We have always met with the bulk and urgent market demands in the stipulated time frame as our production workers and logistic team carry their area of works swiftly. In construction and mining industries our product find their application mostly.
Client Satisfaction
Our client servicing is in charge of maintaining good relations with clients so that we can have a long term business association. Moreover, our first focus is to win their trust and satisfaction which we are achieving through providing them with excellent quality products and by meeting with all their expectations.
Why Choose Us?
Some reasons why intelligent buyers should choose us over others are:
Our products are available at fair prices
Quality of the products is unmatched
Delivery of the products is on time
Integrity and honesty is always kept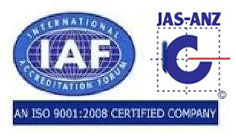 Latest Trade Offers
Composite Type Tundish Nozzles with Zirconia 75% & 90 % The Company manufacturers a very wide range of Tundish Nozzles used for controlling the flo..
Alumina is the most mature of the engineering ceramics, offering excellent electrical insulation properties together with high hardness and good wear ..